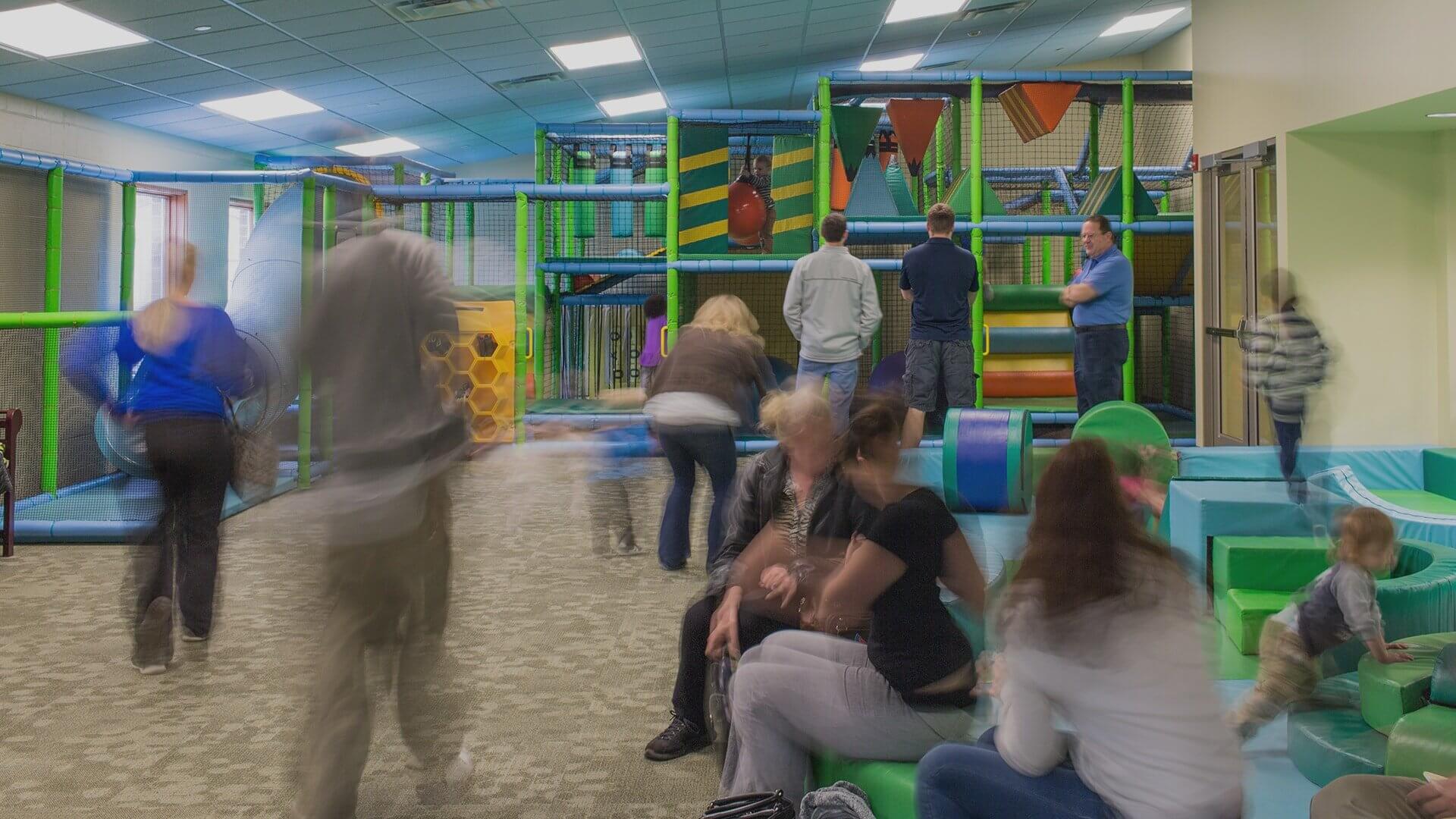 Fairhaven's indoor children's play area is free and open to the public. We ask all play area guests to abide by the rules posted in the play area, which include, but are not limited to:
Play Area Hours:
Monday-Thursday, 12:00-3:00 PM

• Guests must make online reservations in advance, limited to a maximum of twice per week.
• To cancel reservations, please call 937-434-8627.
• All Play Area guests must check in at the Welcome Center before using the Play Area to obtain name tags.
• Play Area is for children ages 0-6.
• The soft play area is for children ages 0-2 ONLY.
• The tube play area is recommended for children ages 3-6.
• No child over the age of 6 is permitted to play on the equipment.
• Children must be under adult supervision at ALL TIMES.
• No running in or around the Play Area.
• In order to accommodate all guests, we do not allow parties in the Play Area.
• Food and drink must be consumed at the tables only and put away after use. No open containers.
• Please wipe down your table and throw away your trash before leaving. Guests assume all risk.
Non-compliance will result in cancellation of future reservations.
(date listed for event is a website requirement and does not affect reservations)
Play Area
April 3, 2023
12:00 - 3:00 PM