Prayer Challenge
28 Days of Prayer
- Why prayer?
For this reason I bow my knees before the Father,  from whom every family in heaven and on earth is named, that according to the riches of His glory He may grant you to be strengthened with power through His Spirit in your inner being, so that Christ may dwell in your hearts through faith—that you, being rooted and grounded in love, may have strength to comprehend with all the saints what is the breadth and length and height and depth, and to know the love of Christ that surpasses knowledge, that you may be filled with all the fullness of God. (Ephesians 3:14-19)
Devotional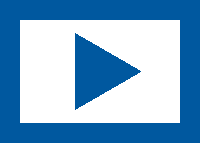 Watch Devotional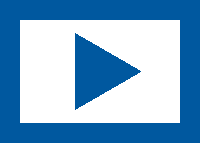 Watch Devotional
Prayer, at its most basic level, is an invitation – an invitation to come home to a God who loves us. He's inviting us to come home to where we belong, to what we were created for – a relationship with Him that can fill our life and overflow in love and grace to the people around us.
The key to this home, this heart of God, is prayer. Prayer is one of the ways we love God back. Prayer is the living room where we sit with God, get to know Him, share our hopes and fears, and hear His kind and gentle voice of assurance. Prayer is where we learn to trust Him with every detail of our life.
If the key is prayer, then the door is Jesus Christ. Jesus Christ bore all of our sins on the cross so that we could be forgiven and find entrance into the very throne room of God. This is wonderfully good news! We no longer have to stand outside, barred from nearness to God because of our sin. We may now enter through the door of God's grace and mercy in Jesus Christ.
Our verses for today come from Paul's letter to the Ephesian Church. In it, Paul prays for his readers, and by extrapolation, prays for us. It's a beautiful prayer. He specifically mentions five areas of spiritual growth that will bring the fullness of God into our life. These areas remind us that God's work in our life begins with the heart. It's deep in our hearts that we will come to experience the life He longs to give us.
Paul prays for God's strength in our inner being, in our soul. He prays for a deep awareness of God's presence in our life. Paul prays for the love of God to be the foundation for our life, such that we truly come to know and experience God's love. And, he prays that the full measure of God would fill our lives.
Isn't that a wonderful prayer? To think that God wants such goodness for you and me makes His invitation to draw near to Him in prayer all the sweeter. Jesus is inviting you and me to come home: "Come to me, all who labor and are heavy laden, and I will give you rest. Take my yoke upon you, and learn from me, for I am gentle and lowly in heart, and you will find rest for your souls. For my yoke is easy, and my burden is light." (Matt. 11:28-30)
Sample Prayer:
Dear God, I am so grateful for Your invitation to enter Your heart of love. As best I can, I come in. Thank you for receiving me. Thank you for Jesus, whose death, burial and resurrection, opened the way for me. Teach me as I pray that You are gentle, faithful, trustworthy and good. Help me to lay all my fears and cares at Your feet, as You give rest to my soul. Amen.
Parent Prompt
What can we ask God for in our prayers? Begin to plan for how you will record your month of prayer so that you can look back at it as a family and see how God has answered your prayers. A great tool to use would be the family prayer journal that was mentioned yesterday. Start today to record those prayers! Pray and accept God's invitation to be in communication with him.