Prayer Challenge
28 Days of Prayer
- Praying for the harvest
He said to them, "The harvest is plentiful, but the laborers are few. Therefore pray earnestly to the Lord of the harvest to send out laborers into his harvest." (Luke 10:2)
Devotional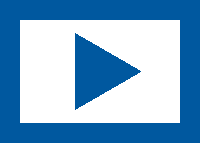 Watch Devotional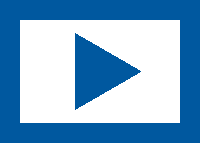 Watch Devotional
One of my favorite books about prayer is a little biography called, "George Mueller: Man of Faith and Miracles." It chronicles the life of a faithful man named George Mueller.
As a pastor in England during the 1800s, Mueller saw a need to help children who were living on the streets of London. He began an orphanage with hardly any money, but all the faith in the world. More than 10,000 children lived in the Ashley Down Orphanage over the years in Bristol, England. Time and time again, he prayed and asked God to send a "harvest" of workers, resources and food.
On one occasion, the housemother of the orphanage informed Mueller, "The children are dressed and ready for school. But there is no food for them to eat." Mueller asked her to take the 300 children into the dining room, and have them sit at the tables. He thanked God for the food and waited. He knew God would provide food for the children as he always did. Within minutes, a baker knocked on the door. "Mr. Mueller," he said, "last night I could not sleep. Somehow I knew that you would need bread this morning. I got up and baked three batches for you. I will bring it in."
George smiled as the baker brought in all the loaves of bread. It was just enough to feed 300 hungry children. God loves to answer prayer!
These stories of answered prayer were common at the orphanage, because Mueller was a man who put his complete dependence on God and trusted Him to meet every need. Mueller answered the call to be a "laborer of the harvest," and saw thousands of children come to a saving faith in Jesus Christ.
Where is God calling you to "help with the harvest" by sharing the gospel with the lost, showing compassion to the needy, or displaying the love of Jesus? We are to pray for more workers to help with God's harvest, but we must first step out and answer the call ourselves.
Pray that God would use you to be a witness in your neighborhood, at school, at work, or with your family and friends. Allow the love of Christ to shine through you, and be available to be used by God. Is there someone you know that doesn't know Christ? Pray that God would soften their heart to the gospel and salvation in Him.
Sample Prayer:
Lord Jesus, help me to be a worker for your harvest. Help me to have the same heart that you had – to help those in need, to pray for those who are lost and to be available to be used by You. Lord, I pray for that person I know who doesn't know you. Who has drifted far from you, who needs the hope of Jesus in their life. I pray for more of your servants to help lead at the church, and impact our world for Christ. In Jesus name I pray, Amen.
Parent Prompt
How is God calling you to help with the harvest? Parents explain to your kids what harvest means in this context. 
Go as a family and answer the call to help with the harvest. This could be telling a neighbor about Jesus, helping someone in need, or showing the love of Jesus through another action.
Pray that your calling to help with God's harvest will be made clear and that God will equip you to help. Pray for more people to be called to help with God's harvest.