Prayer Challenge
28 Days of Prayer
- God hears our prayers
For the eyes of the Lord are on the righteous, and his ears are open to their prayer. (1 Peter 3:12)
And if we know that he hears us in whatever we ask, we know that we have the requests that we have asked of him. (1 John 5:15)
Devotional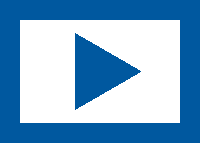 Watch Devotional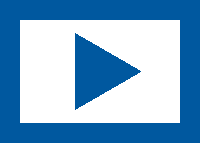 Watch Devotional
We've all done it. A cell phone call drops, but we keep talking. Sometimes it takes a few seconds, and sometimes it takes a few minutes (depending on how talkative you are), but eventually, we realize no one is there, no one is listening. We're talking to ourselves.
Few things can be as frustrating or make us feel as foolish as recognizing we aren't being heard. It's the reason we cringe when we're speaking to someone about something important to us, only to see their eyes glaze over or have them respond with, "I'm sorry, were you speaking to me?"
This can happen in our prayer life as well. We pour our hearts out to God, but inwardly, we wonder: Is God listening? How do I know He heard me?
That's why our verses for today are so encouraging. God's eyes are on the righteous, and His ears are open to our cries. He's watching us, and He hears us. That if we ask anything according to His will, He hears us. When we pray according to His truth, the Scriptures, we know we have His attention.
Those are promises we must hold on to as we pray. God is not like the distracted parent who tunes out the chatter of their needy kids.
God always hears our prayers. Fighting through the doubt and persevering in prayer is not about getting God's attention; it's about Him getting ours. He knows you by name, knows your thoughts before you think them, and He knows your voice. He hears you before you even realize he's listening.
With each prayer, we remember where our help comes from: "Our help comes from the Lord, the maker of heaven and earth." – Psalm 124:8
And with each prayer we pray, we make space to hear from the Lord. We push back against the distractions and noise of life that can keep us from hearing God's wonderfully still, small voice.
Prayer is the way to experience powerful confidence that God is handling our lives well, that our bad things will turn out for good, that our good things cannot be taken from us, and that the best things are yet to come.
God is at work, and we can trust Him, even when it seems like nothing is happening. So, take heart in knowing God hears you, and as Paul wrote to the believers in Rome (Romans 8:28), God is working all things, even the hard things, the painful things, together for your good.
Sample Prayer:
Holy Father, I trust in your love for me, and I believe that you not only hear my prayers but that you're working for my good. Help me to learn how to trust you even in times of silence. Give me the wisdom to see my need for you and to make time for you- to unburden my heart from every worry or care. You alone can make my yoke easy and my burden light. You are with me, beside me. My help comes from the Lord, the maker of heaven and earth, so I find peace for my soul today. In Jesus' name, Amen.
Parent Prompt
How might it change the way you pray if you fully believe that God hears all your prayers? 
Keep the conversation with God going all day! Start your morning with prayer and do not say amen until before bed. Throughout your day talk to God and be reminded that God hears all our prayers. Parents, spontaneously pray with your kids throughout the day; at  breakfast, sports practice, or homework time. This will encourage continual prayer throughout the day!
Pray for something really big as a family! God is way bigger than we can understand, so why not pray huge prayers! Then record when He answers your prayer!