Prayer Challenge
28 Days of Prayer
- To the glory of God
Glory in His holy name; let the hearts of those who seek the Lord rejoice.  Look to the Lord and His strength; seek His face always. Remember the wonders He has done, His miracles, and the judgments He pronounced. (1 Chronicles 16:10-12)
Devotional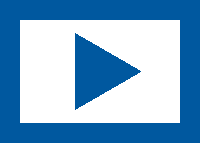 Watch Devotional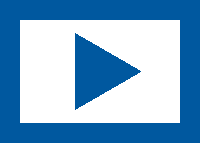 Watch Devotional
In this passage, we see King David bring the Ark back to Jerusalem and place it in the tabernacle. David then gathers all the Israelite people together and urges them to thank God and sing praises to Him. Then he encourages them to glorify God and says, "look to the Lord and His strength!"
For the Israelites, the Ark represented God's presence, His earthly "throne." Therefore, the Ark's arrival in Jerusalem represented the arrival of God Himself!
It's a blessing today that we don't have to seek an "ark" to find God's presence or go to a temple to worship Him. We can simply talk to God through prayer and experience His presence in our lives. His presence is not only "with us," but also "in us!"
The apostle Paul says, "Your bodies are temples of the Holy Spirit, who is in you, whom you have received from God. You are not your own; you were bought at a price." 1 Corinthians 6:19
To glorify and honor God is to give Him thanks, to sing praises to Him, and to remember His goodness and grace in our lives. The truth is, when we focus on praising God, our problems seem to get much smaller. So today, instead of allowing your fears to paralyze your life, place your trust in the promises of God. Be reminded that when we look to the Lord, we will experience His strength in our lives!
Just as the Israelites praised the Lord, allow your worry to be transformed through worship, and find peace knowing that He is always faithful.
Sample Prayer:
Lord, thank you for your goodness and grace in my life. Thank you that even when I am not faithful, You are faithful. Help me to remember your love and steadfastness and to seek your face every day. I praise you because you are the God of the universe, mighty and magnificent. But you're also an intimate God who cares about every detail of my life. I love you, Lord. Amen.
Parent Prompt
God is Holy! How can we recognize and praise His holiness in all circumstances? 
Spend some time in creation as a family. This could be going on a walk or on a hike. Point out all of the incredible things that God has created. *Post a picture of the favorite thing you, or your family, saw on your walk or hike!
In prayer, praise God for who He is. Praise Him for all that He is and has done in your family's life.