Prayer Challenge
28 Days of Prayer
- Pray Using Scripture
These things I command you, so that you will love one another. (John 15:17)
Your word is a lamp to my feet and a light to my path. (Psalm 119:105)
Trust in the Lord with all your heart, and do not lean on your own understanding. In all your ways acknowledge him, and he will make straight your paths. (Proverbs 3:5-6)
Devotional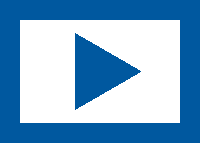 Watch Devotional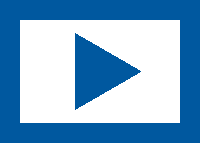 Watch Devotional
Growing up, every time I moved, I struggled to navigate the new place I lived. Then, when I moved to Chicago for college, the easiest way to get around was to look at the buildings. I knew to get back to campus, I could look for the Sears Tower and walk north until the John Hancock building was directly to the east. Luckily, I now have an app that tells me where to go, turn by turn. It saves so much time!
Have you ever felt like you don't know where to start when you pray? Scripture can be an amazing tool to direct our prayers. Sometimes my prayers feel the same, repetitive slogans that I need to say daily. When you feel this way, turn to Scripture and allow it to guide you. You can take the heart of a verse and turn it into a prayer that helps your heart align with God's.
Today we will pray in a way that reflects the verses we just read. As we do this, we are allowing God's Words to influence how we communicate with Him. When our prayers are filled with Scripture, we commit our will to those Scriptures and allow them to direct our thoughts, desires, and actions. A Christian does not pray because they want something from God; a Christian prays because they want to be transformed by God to be more like Christ. So, we intentionally incorporate Scripture into our prayers to allow God's Words to become our own, which makes us more like Him.
So, if you don't know what to pray, use Scripture. If you have been repeating the same prayers for a long time, use Scripture. The Bible is a light to our path in many ways; allow it to direct your path in prayer. When we fill our prayers with Scripture, our hearts draw into deep communion with the Father.
Sample Prayer:
Heavenly Father, thank you for your awesome presence in my life today through your Word. Help me to trust you with my whole heart. Forgive me for leaning on my own knowledge and understanding. Give me humility and grace today to see how you are working in each moment. Give me opportunities to tell others how I see you working in my life, acknowledging that you, God, are directing my actions. God, make the way before me today clear and filled with love for each person you bring into my life. Lord, your Word is amazing and guides my heart. Give me a greater understanding of where I should go and what I should do in each moment. Help me see my life and circumstances the way you do. God help me to trust you in each moment, to acknowledge the presence of your Holy Spirit today as I work. In Jesus' name, Amen.
Parent Prompt
Do you ever not know what to say when praying? Talk about a time you have experienced this. How could Scripture have helped you at that time. Talk about how you can incorporate scripture into your family prayer.
As a family, choose a Scripture and write it on a poster. You can choose one of the verses from the devotion. Spend time discussing what the Scripture your family has chosen means while decorating the poster. Then display the poster in your house and together pray using that Scripture.
As a family, pray the scripture you have chosen as family. Include this scripture in your prayer journal.