Prayer Challenge
28 Days of Prayer
- Pray constantly
Rejoice always, pray without ceasing, give thanks in all circumstances; for this is the will of God in Christ Jesus for you. (1 Thessalonians 5:16–18)
And he who searches hearts knows what is the mind of the Spirit, because the Spirit intercedes for the saints according to the will of God. (Romans 8:27)
Devotional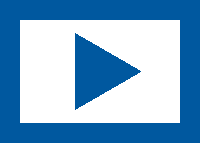 Watch Devotional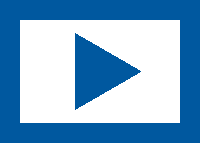 Watch Devotional
How do you end phone conversations? My wife loves to say "Buh-bye!" It actually drives me crazy. But I do the same kind of thing, I say "I'll see you soon", to people I haven't seen in a long time and don't plan on seeing for a while. I have a friend that was one time calling a college admissions office to talk directly with someone about an audition for the music program at the school. He was told to leave a message for the head of the music department at the college and at the end of the message he got really nervous. He ended the call by saying, "I love you, in Jesus name I pray, Amen." He panicked and hung up the phone. He did not attend that college.
We all have ways that we end conversations. I tend to end my conversations with God in the same way each time. There isn't anything wrong with saying in "Jesus name, Amen." It's actually really good to address Jesus, God the Father, and the Holy Spirit in our prayers. However, Paul actually encourages Christ followers to not end their conversation with God. He says to keep the conversation going, without ceasing! In our world of constant conversations over the phone with text messages, social media messages, email, phone calls, FaceTime, and other endless ways to communicate with each other, it isn't that radical of an idea to talk with someone all the time. In first century, you had to be with someone to communicate with them.
Can I encourage you to not think of your conversation with God as a phone conversation? It's not! It is a conversation with someone that is closer to you than you can possibly imagine. The Holy Spirit is with you in each moment, the good and the bad. You can always talk with Him. In fact, even if you don't know what to say, the Spirit will intercede for you! How amazing is that? When we stay in constant communication with God, it changes who we are. We can rejoice no matter what, we can give thanks in all circumstances. This is only possible through being in constant communion with the Spirit.
Sample Prayer:
Father in Heaven, I am amazed that you are with me each moment. Will you help me to see you in each moment today? Will you help me to acknowledge your presence and ask you for help even in my hardest moments? Lord, there is nothing you cannot see, and you love me. That is amazing. Forgive me for not always recognizing you. Holy Spirit, thank you for interceding for me when I don't have the words. God, your grace is so incredible. Your love for me is so much greater than I understand. Thank you for showing me how wonderfully you care for me. As my day goes on, please help me remain in communion with you, Jesus …
(Keep on praying)
Parent Prompt
What does it mean to pray without ceasing? Is it really possible to pray continuously? 
Start today with a family prayer and do not say amen at the end! Keep the conversation open all day for you to talk with God and listen for God both individually and as a family.
Pray that even in mundane that you would have open and continual conversations with your Heavenly Father.