Prayer Challenge
28 Days of Prayer
- Seeking forgiveness through prayer
If we confess our sins, he is faithful and just to forgive us our sins and to cleanse us from all unrighteousness. (1 John 1:9)

Wash me thoroughly from my iniquity, and cleanse me from my sin! (Psalm 51:2)
"Just so, I tell you, there is joy before the angels of God over one sinner who repents." (Luke 15:10)
Devotional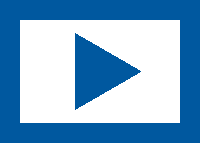 Watch Devotional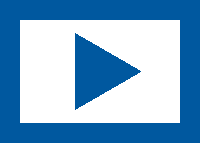 Watch Devotional
Today, I'd like to talk to you about seeking forgiveness from God through prayer. Let's begin with the foundation. If you are a disciple of Jesus, a Christ-follower, the Bible teaches that all your sins are forgiven. Past, present, and future. When Jesus came into your life, he forgave you of everything that would separate you from him.
Without that promise, we'd have no assurance of salvation. After all, what if I forgot to confess some sin I committed yesterday or last week? I could never be certain of my salvation or secure in my faith in Jesus.
The apostle Peter wrote, "For Christ also suffered once for sins, the righteous for the unrighteous, to bring you to God." (1 Peter 3:18)
So why, then, is it important to confess our sins day by day? In the prayer Jesus taught His disciples to pray, what we commonly call The Lord's Prayer, Jesus includes this, "Forgive us for our sins, even as we forgive those who sin against us." The Lord's Prayer is a prayer to be prayed often, even daily, and it includes both confession and forgiveness.
Let me give you a couple of reasons why daily prayer for forgiveness should be a part of your daily time with God.
Confession of sin helps you to become more sensitive to how sin and disobedience can build a wall between you and God. It helps you to recognize that sin is repugnant to God; it's not what He wants for your life. He wants better things for you. It helps sin to become repugnant to you.
Confession of sin helps you to focus on your need to forsake sin. Confession is the doorway to freedom from your sin, disowning it, turning from it in a way that will weaken your ability to do it again. Confession is about being grieved inwardly by sin and turning to God for something better.
In your next prayer time, spend a few minutes asking God to help you to examine your life. Ask God to show you thoughts, words, or actions that have been hurtful, unholy, or displeasing to Him. Express your desire to please and honor the One who saved you and is worthy of all praise, which is what confession is all about. That kind of prayer will change you from the inside out.
Remember, God is rich in mercy. Nowhere else in the Bible is God described as rich in something. The only thing He is called rich in is mercy. That means that God's mercy reaches your deepest shames and regrets. Hold nothing back. Bring it all into the light. One of my favorite authors wrote, "the things about you that make you cringe most, make him hug hardest." I like the picture of that. Every day, through confession and repentance, come in for a hug from God.
Sample Prayer:
Dear Father, I am so grateful for the salvation that you have given to me because of the death of Jesus on the cross. I believe that Jesus died for my sins so that I could be forgiven, and I thank you for your forgiveness. Today, give me the grace I need to say no to temptation, to say no to sin, and to say yes to your great love for me. Draw me closer to you through my confession. Give me a heart that hates sin and everything that tries to separate me from you. Father, in your great power, deliver me from my sin and grant me the mercy I need today to live for you. In Jesus' name, Amen.
Parent Prompt
Why do you think it is so hard to forgive some people sometimes? 
This week, as you pray, ask God to put people on your heart who you need to forgive, or who you need to ask forgiveness from. Write them a note of acceptance of their apology and then find a way to mend the relationship. Maybe that is through a conversation, serving them, paying for their lunch, baking them cookies, praying faithfully for them, etc.
Pray that God will make you more aware of your own sin and give you a heart of forgiveness for yourself and others.