Prayer Challenge
28 Days of Prayer
- Pray with persistence
And he told them a parable to the effect that they ought always to pray and not lose heart. (Luke 18:1)
Devotional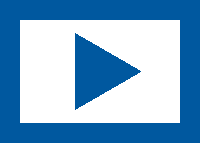 Watch Devotional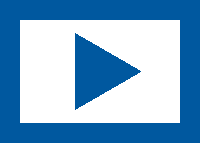 Watch Devotional
When Jesus was getting ready to instruct the disciples on how to pray, He said, "When you pray." Did you notice He said "when" not "if"?
Why are we told to pray? Prayer not only helps create a relationship with God, but it also shows our obedience and gives us the ability to communicate with Him. It is an essential part of the Christian life.
Why is it that we struggle with prayer when God has promised us so much? How many countless blessings and answers to prayer have we missed out on because we have not been consistent in our prayer life? James 4:2 says, "You do not have because you do not ask."
We should not only be consistent in our prayer life, but also persistent. In the Parable of the Persistent Widow in Luke 18, a widow consistently and persistently goes to the judge asking for justice and at first the unjust judge refused her, but her persistence finally got her the answer she was looking for. Jesus told His disciples they should always pray and not lose heart. How many times do we not even ask because we think the answer will be no, or just silence?
Pause for a moment and think about your prayer life. As our prayer challenge comes to an end, will you continue communicating with God regularly through prayer? How will you be sure to pray consistently and persistently? Is anything standing in the way? In your prayer time today, ask God to give you an even deeper desire to spend quality time with Him in prayer, and that the habits you've developed during these 28 days would extend into your everyday life and change the way you relate to God forever.
Sample Prayer:
Father, We know we should pray not only consistently, but also persistently. Help us not to pray as just a ritual or habit, but to pray passionately with dependence on you. Let us realize that prayer is a gift and not a burden.  Let us acknowledge that without prayer we will never truly know you. Thank you, Father, that you hear us and want to hear from us. In Jesus name, Amen.
Parent Prompt
What are some things your family did during this prayer challenge that you can continue doing?
As a family, decide on at least one activity that your family started during this prayer challenge that you will continue. 
Pray that your family's desire to pray will keep growing deeper. Give thanks to God for all He has done during this prayer challenge.