Prayer Challenge
28 Days of Prayer
- Receiving God's Provision through Prayer
And my God will supply every need of yours according to his riches in glory in Christ Jesus. (Philippians 4:19)
I have been young, and now am old, yet I have not seen the righteous forsaken or his children begging for bread. (Psalm 37:25)
Devotional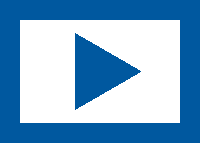 Watch Devotional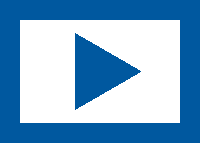 Watch Devotional
Psalm 37:25 says, "I have been young, and now am old, yet I have not seen the righteous forsaken or his children begging for bread." David understood what it was like to depend on God for his needs each day. David was also persistent in prayer and grateful for God's provisions in his life.
In the Lord's Prayer, we are told to ask our Father in Heaven for our daily "bread." We are told to ask for our daily bread so that we realize our need to rely on God every day. You may not think it is very spiritual to ask for bread, but we need to understand that God not only meant for us to ask for physical bread, but also for a spiritual bread of sorts.
You see, God is not only interested in our spiritual lives, but He is also interested in our physical and material lives. So, when we pray, it is not only for our spiritual growth and connection, but also for our physical and material needs. No matter how hard we work or how much money we make because of our talents, investments, or intelligence, we need to acknowledge that every good thing comes from God and is a gift.
What are your needs today? Take it to God in prayer.
Sample Prayer:
Lord, you are the great provider. Thank you for supplying our needs according to your riches and glory. We are so dependent upon you and grateful for your amazing provision in our lives. You not only provide for us physically and materially, but also for our spiritual lives, and for all these, we are grateful. Every gift, every talent, every creative thought, and every good thing comes from you. Help us to be persistent in our prayers for our daily needs. God provide for us today. In Jesus' name, Amen.
Parent Prompt
What are some needs your family has?
Ask God to show you how you can serve someone in your family to meet their needs. Ex.  Doing the dishes, mowing the lawn, baking cookies or another special treat for them, writing a kind note of encouragement, folding their laundry, etc. 
Pray that God will provide the needs for your family.  Thank God for being the great provider! Write down the needs of your family then at the end of the prayer challenge look back at your list of needs and see how God has provided.