Prayer Challenge
28 Days of Prayer
- Thanksgiving
Oh give thanks to the Lord, for he is good, for his steadfast love endures forever! (Psalm 107:1)
Devotional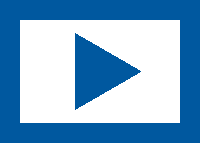 Watch Devotional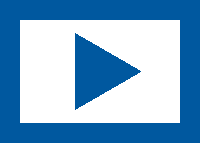 Watch Devotional
I remember always being told to say "thank you" as a kid. Every single time someone helped me and my mom saw, she would say, "Son, what do you say?" You know that tone moms have. Saying thank you is good manners, but being thankful? I think that is another thing all in itself.
To move our hearts to genuine thankfulness as both an emotion and a fact ought to be the goal of every Christ follower. If we are to be truly thankful toward God, we must first genuinely understand the fact that He really has given us everything we have. Every gift is from His hand. I spend far too much of my time believing I have gained my reputation, or my position, or my ________ (fill in the blank). We must repent from this and recognize that the only reason we have anything is because it has been given to us by God. When we understand this, the emotion will come easily; all I can be is thankful. This is a humble state to be in, and it is a sweet place.
How we learn genuine thankfulness is the same way we learned the manners. It starts with humility, then it's just practice, practice, practice. Today as you pray, practice thankfulness. It may take you five minutes to think of one thing to be thankful for, or your list may be too long to finish in only five minutes. But start with thanking God for His love for you, and then work on thanking God for each blessing you have in your life.
Sample Prayer:
God you are so much greater than me. You have numbered the stars in the sky and the hairs on my head. Forgive me for thinking I have earned my way into blessing. Thank you for every gift you have given to me. Thank you for caring for me and for loving me. What an incredible God you are, that you know me and have chosen me. Thank you for blessing me with breath today. Thank you for providing for me in ways that I can see, and for the ways I have yet to see. Teach me to humbly walk with you and live in thankfulness today.
Parent Prompt
What are you thankful for? How can you show gratitude for the things you are thankful for? Create a Family Gratitude Jar. Begin by thinking of all the things in your life that you are thankful for; family, friends, school, shelter, food., etc. As you encounter more things that you are grateful for throughout the month add them to the jar! Simply keep some strips of paper and a pen near the Gratitude Jar for easy access. Be intentional at pointing out opportunities of gratitude with your kids! Modeling is key! As a family, pray and give thanks to God for all the things you discussed.
**Alternate activity: Keep a list on your phone so that as you encounter things that you are thankful for you can add it to your Gratitude List and review it later with your family.