Prayer Challenge
28 Days of Prayer
- Bring every situation to God
Cast your cares on the Lord and He will sustain you; He will never let the righteous be shaken. (Psalm 55:22)
Devotional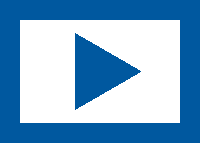 Watch Devotional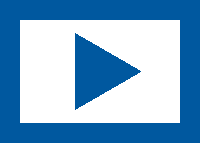 Watch Devotional
Last year, while my son was playing in a high school football game, he was tackled awkwardly and hurt his knee. The coaches carried him off the field, and we all feared the worst. After an MRI the next day, we found out that he had torn the meniscus in his knee. The doctor said he needed surgery to repair it. After just two games, his entire season was over. It was the second year in a row he needed surgery on the same knee. To say the least, he was disappointed and discouraged.
But the first thing we did was pray. We prayed for God to be with him during the surgery, to help him during the recovery, and to give God control of the situation. We can't always control our circumstances, but we can find peace in a God who is in control.
David writes in Psalm 55, "Cast your cares on the Lord and He will sustain you; He will never let the righteous be shaken."
God doesn't promise to remove the difficulty in our lives, but He does promise to sustain us during those difficult times.
My role as a father was to encourage my son, care for him, and pray for him during that challenging season. Our Heavenly Father has the same role – to encourage you, comfort you, and help you in difficult times.
God wants us to bring every situation to Him in prayer; every concern, every fear, every challenge, and every discouragement. He cares for us and loves us and promises that He will sustain us through any issue we face.
My son did recover from his surgery, and now he's back on the field, playing the game he loves! There are times in life when we're going to get knocked down, but God says He will always be there to lift us up. He will never let the righteous be shaken!
What situation do you need to bring before the Lord today? Where can you depend on God and His strength? Allow Him to sustain you through His grace and peace by spending time in prayer today.
Sample Prayer:
Dear Lord, I cast my cares upon You. I give you my worries, fears, cares, and difficulties. Thank you for always sustaining me, caring for me, and walking with me through the difficult seasons of life. I bring every situation to you. Allow me to walk by faith as I trust in your power and promises in my life. I depend on You, Lord. Thank you for being my good Shepherd when I need you the most. In Jesus' name I pray, Amen.
Parent Prompt
What are some situations in your life that you need God's strength in? 
Get a poster board or piece of paper and draw a large cross. At the base of the cross have members of your family write down personal fears, worries and things that are causing anxiety. Let this represent taking our fears to God; laying it all down at the foot of the cross.  Alternately, you can also use your Family Prayer Journal in the same way. 
Pray for all the cares/worries you have put at the cross. Pray for God's strength in those difficult situations.