Prayer Challenge
28 Days of Prayer
- Praising God for his greatness
Bless the Lord, O my soul! O Lord my God, you are very great! You are clothed with splendor and majesty, (Psalm 104:1)
Devotional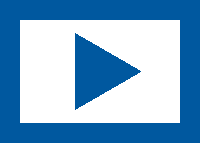 Watch Devotional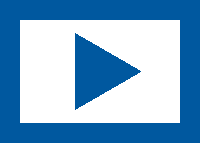 Watch Devotional
There are basically three kinds of prayer. First, there is "upward" prayer—praise and thanksgiving that focuses on God Himself. We could call this the "prayers of adoration." Then there is "inward" prayer—self-examination and confession that bring a deeper sense of sin and a greater experience of grace. Perhaps the "prayers of humility." Finally, there is "outward" prayer—intercession that focuses on our needs and the needs of others around us—the "prayers of petition."
Prayers of adoration may be the most challenging for us to pray. Why? Because God is so fundamentally different from us. He's otherworldly. His ways are not our ways (Isaiah 55:8). He is infinite; we are not. And He knows the whys, while we grasp for understanding. And so, to express adoration to God can almost seem disingenuous- because we speak from such limited knowledge.
Yet, we find that adoration toward God has been the beginning place for knowing God since time began. From Genesis to the book of Revelation, praise and adoration have been the common language of connecting with God. From Adam, Noah, and Moses through the Revelation of John the Apostle, to know God is to adore Him.
In fact, the book of Revelation assures us that praise and adoration are the serious business of heaven: "I heard the voice of many angels surrounding the throne and the living creatures and the elders; they numbered myriads of myriads and thousands of thousands, singing with full voice 'Worthy is the Lamb that was slaughtered to receive power and wealth and wisdom and might and honor and glory and blessing!'" (Revelation 5:11–12)
Adoration is the spontaneous yearning of the heart to worship, magnify, and bless God. We find delight in Him. We want to exalt Him. We focus on His goodness to us. Think of Jesus healing the ten lepers in Luke 17. Only one returned to give thanks! How moved Jesus was by the one, and how saddened by the nine!
Prayers of adoration change us. They move us from the brokenness and disappointment of this world to the reality, beauty, and ultimate promise of the next. We cannot merely believe in our minds that He is loving or wise, or great. We must praise Him for being those things! That will move us beyond abstract knowledge to heart-changing knowing.
Saint Augustine wrote, "God thirsts to be thirsted after." God's heart is not made of stone but is the most sensitive and tender of all. No act goes unnoticed, no matter how insignificant or small. A cup of cold water is enough to put tears in the eyes of God. Like the proud mother who is thrilled to receive a wilted bouquet of dandelions from her child, so too does God celebrate our smallest expressions of adoration.
May we eagerly join with that ancient processional ascending the holy hill of Zion and singing, "Enter his gates with thanksgiving, and his courts with praise. Give thanks to him, bless his name." (Psalm 100:4)
Sample Prayer:
O most high, glorious God, how great you are! My words fail me, and yet, if I keep my peace, the rocks themselves will cry out. It is your love that draws me to worship you, though it still feels inadequate. I love you, Lord God. I adore you. I worship you. I bow down before you. Thank you for your gifts of grace: —the consistency of every glorious sunrise and sunset, —the wonder of colors, —the comfort of voices I know. Thank you for your every kindness to me. I magnify you, Lord. Let me see your greatness—to the extent that I can receive it. Help me bow in your presence in endless wonder and ceaseless praise. In Jesus' name, Amen.
Parent Prompt
What is something "great" you have seen God do in your life? How can you give Him thanks for that? 
Write a letter of gratitude to God for a way that He has shown His greatness in your life. Then share your letter with your family so that you can give Him thanks and praise for all of the ways he is working in your family.
As you pray, acknowledge God's greatness. Approach His throne with gratitude recognizing that THE Holy and Perfect God wants to be in relationship with you!